Tabby's Coffee, inside the Historic Everett Library will be hosting "Happy Hours" 4-7PM.
Giving Thanks That in a Kismet kind of way, 4Gen of Artistry is On Exhibit
My"Light Paintings" will be on display along with a select few charcoal compositions from my son Josh Seenandan.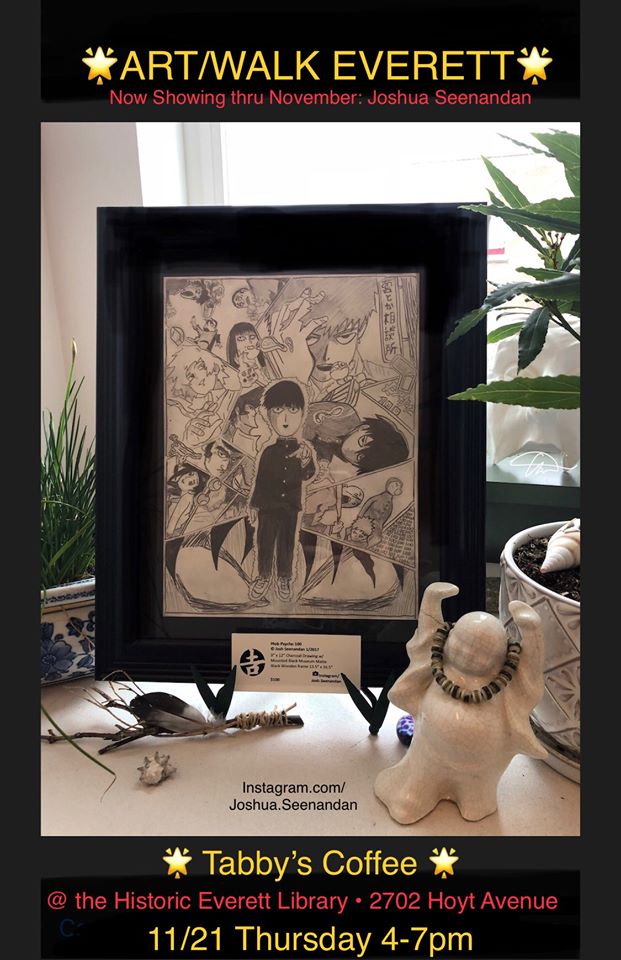 And what is the kinda sweet Kismet, is I smile in seeing that my
Great Uncle Edwin Aardal Disney's Best Fast-Action Animator from the Very First (circa 1935 w/ "Flowers & Trees") Black-&-White Mickey Mouse is also present as Mickey from Walt Disney's Fantasia discreetly sits on display in the Children's game area as Matte-Backed Puzzle Inspiration.
Tabby's is a proud partner in the Everett Art Walk and will be open 4:00 p.m. to 7:00 p.m. You can meet our talented artist and hear their amazing story about creating their art and what inspires them.
Free parking until 6pm in the library's parking garage. All ages welcome for this family-friendly event at 2702 Hoyt Ave., Everett, WA 98201