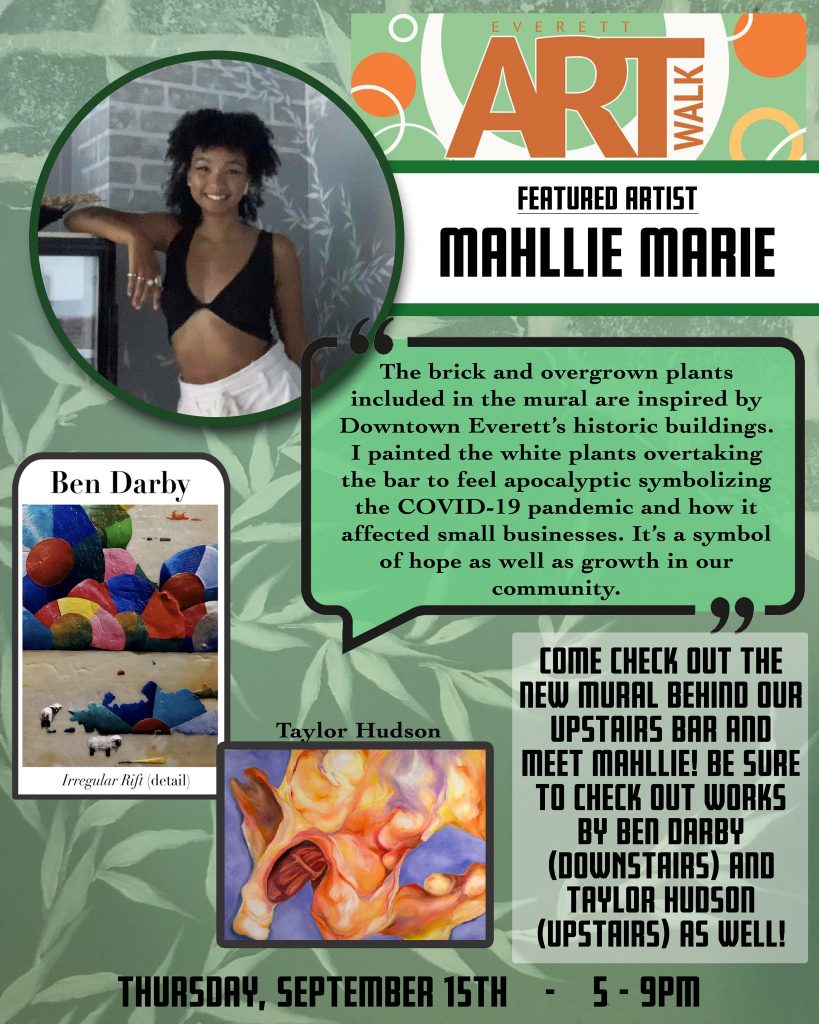 Come check out the new mural behind our upstairs bar and meet Mahllie!
"The brick and overgrown plants included in the mural are inspired by Downtown Everett's historic buildings. I painted the white plants overtaking the bar to feel apocalyptic symbolizing the COVID-19 pandemic and how it affected small businesses. It's a symbol of hope as well as growth in our community."
Be sure to check out works by Ben Darby (DOWNSTAIRS) and Taylor Hudson (UPSTAIRS) as well! We will have music accompanying the art show by Jill Collins. Find us at 1805 Hewitt Ave. Everett from 5pm to close.
Artist information below
Mahllie Marie:
https://www.mahllie.com
Ben Darby:
https://everettartwalk.org/2022/08/black-lab-gallery-2/
Taylor Hudson:
https://www.liveineverett.com/…/artist-profile-taylor.