The MAG at Tabby's is thrilled to feature emerging youth Artist Natalie Romero. She has an amazing eye to invite the observer into local nature with all its color and movement. She takes you outside the city and through vibrant sunsets, riverbeds, and forests.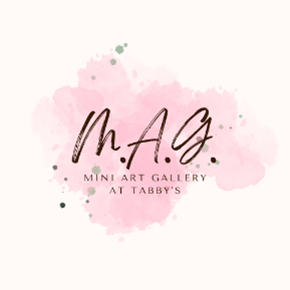 Join us for the Everett Art Walk, on March 16, 2023, and meet this talented artist. She wanted to encourage other young artists to pursue their artistic dreams.
The Gallery will have Gloria Pulliam continue with her Book-Marked Experience. She will continue to paint within Tabby's as she adds more depth and color to this vibrant artwork. Come watch during the next month as she works to finalize this amazing piece of artwork.
We are open early due to parking from 4-7pm 2702 Hoyt Avenue, Everett, WA 98201. Free Parking until 8 PM and wheelchair access.