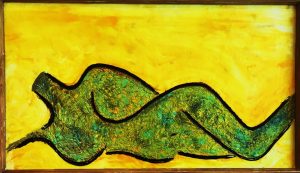 "Imagine if we saw women based upon their strengths and not our male frailty" – Cash
These paintings are made of cement and framed by 100 year old door and window frames from his house. The proceeds of this show will be going to "Domestic Violence Services of Snohomish County" Please enjoy, share and support local artists in downtown Everett !!!
July 20th from 5-9 pm at 2936 Colby Ave, Everett.