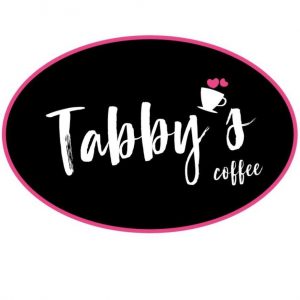 Tabby Coffee is happy to feature local Puget Sound Artist Yvonne Ammester, whose acrylic paintings are inspired by the beauty found in the Pacific Northwest. Plus local artist Ellenique Martinez whose first showcase features mixed media art pieces. Find out more about Ellenique by visiting her Facebook page Art by Elle. Larisee Freeman still has her intriguing acrylic and mixed media art pieces so come take a look before they are gone.
Featuring new youth artists, Alicia Jenkins and Annika Manli with their illustrations and Story Johnson with her upcycled mixed media art. Continuing Rising Stars artist, M. Ortega and D. Ortega with paint on canvases.
Visit us on September 20th during the Everett Art Walk from 5:00-7:00 p.m. at 2702 Hoyt Ave, Everett, WA 98201. There is free parking behind the Everett Library with handicap access and we are family friendly so bring the whole family to see the featured artists this month.
Tabby's is looking for artist for the new year and youth artist that want to showcase their work. Go to our website or come in and give us your contact information and some information about your artwork.