Artspace Everett Lofts will open it's doors from 5-9 PM for February's ArtWalk, showcasing Jason Quicksilver's celebration of both his birthday and a look back over the last several years of his ongoing artistic education and experimentation.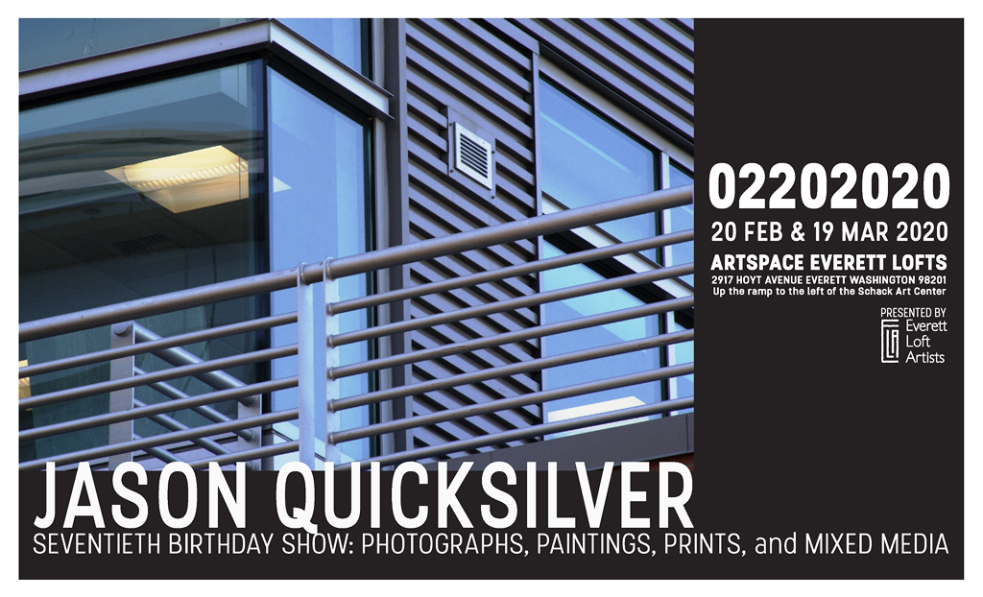 Facing the foment of our times, many retreat to postures rooted in outdated and always questionable "certainties." This exhibition targets central and continuing themes in his art: the nature of perception, and the value derived from questioning our perceptual habits and reinterpreting the raw percepts (and precepts) leading to them.
Find Artspace next door to the Schack Art Center at 2914 Hoyt Ave in Everett, Washington.