Featured Artists – Barbs Kinney is a multidisciplinary artist focused on the mediums of oil painting and photography. She is a 2021 BFA Graduate that has resided in the Pacific Northwest her entire life and Bryan Bradley Improv Synth Set.
Lucky Dime is a beer bar, music venue, and art gallery started by a husband and wife who grew up watching their dads make punk music in Everett and dreamed of the days we would be as cool as our artsy moms. Stop by 1618 Hewitt Ave during Everett Art Walk to see what we are all about. All ages. Bring your own food. Dog friendly.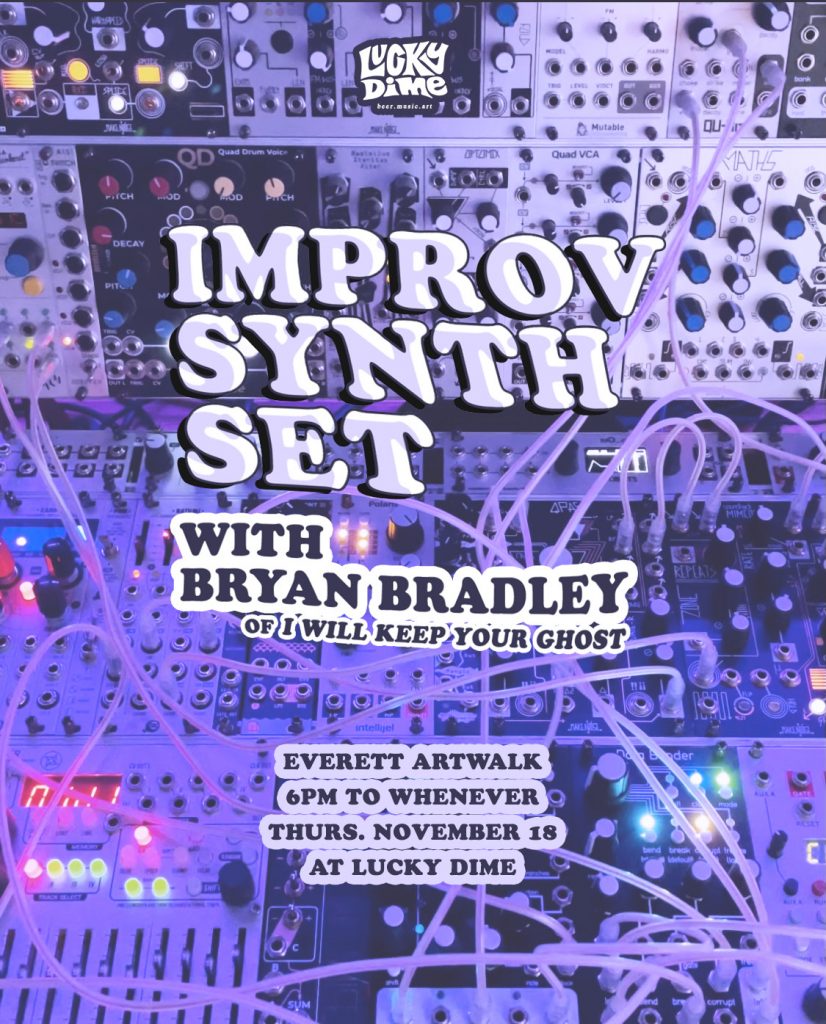 The Everett art scene has not only been an enormous part of our upbringing, it has been a founding part of our adulthood and we are excited to finally have a space of our own where we can pay homage to the ones that came before us and build a foundation for the ones that will come after. We are open from 5pm to Midnight.