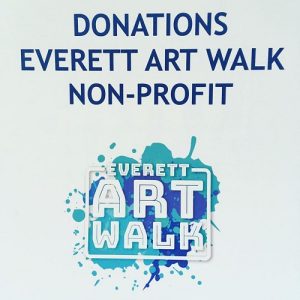 The Everett Third Thursday Artwalk may be small, but it packs a punch this November!
Get ready to soak in some artistic awesomeness at six venues: Black Lab Gallery, Art Lofts Everett, Zamarama Gallery, Jag Artworks, Tabby's Coffee (Everett Library), and Port Gardner Bay Winery.
Don't forget to bring your map, which you can find at https://everettartwalk.org/map/.